Dear IATA colleagues,
The lines below are not a complete guide to Madrid. They are just a collection of some information we think could be useful to you during your stay in Madrid.
Transport to/from the Conference Hotel:
There is a shuttle to/from the airport and they have second shuttle to Madrid downtown (Plaza de Neptuno, close to the Museums Area and Paseo del Prado) a couple of times a day.
Please have a look at the Hotel website for further information or request information once you are at the hotel.
On the Hotel website you will also see information regarding  public transportation to Avenida de America in Madrid. If you come from Madrid you have to stop at "Carretera A2 con hotel" which is at the hotel's main door. If you want to go from the hotel to Avenida de America you need to cross a pedestrian overpass above the motorway. The bus stop in Avenida de America leaves you in a Metro station. Avenida de America is not very downtown… it is where the motorway to the airport starts…
Public Transport:
The Metro is the quickest and easiest way to move in Madrid. It reaches the airport, but there is an extra charge of 3€ for the airport. This extra charge can be paid when you are leaving the Metro in the airport or when you access the Metro network.
The Madrid Metro is very easy: each line has two directions. Different trains do not share same platforms so if you know the line, the direction and the stop you cannot get confused.  Once you pay a ticket you can change trains/lines as many times as you need to reach a place until you exit the Metro network.
The metro schedule is from 06:00 to 02:00 (last train starts the line at 01:30). During the day, trains are approximately every 5 minutes but you can find the complete information here.
The first time you use the metro you must buy a "Multi Card", it is a plastic card where you "load" the tickets. It costs 2.5€, and you can load it as many times as you need. You can share the card with other people traveling with you, as long as you have validated a ticket for each person.
One single ticket costs 1.5€, if you buy 10 tickets 12.2€ and you can use these tickets for urban buses too (the public buses that go to the hotel from Avenida de America do not use this type of ticket, the ticket can be bought from the driver on the bus). Remember there is an extra charge for each person traveling to/from the airport. You can "load" that extra charge on your Multi Card. Instructions are in, at least, English, French and Spanish.
Taxi:
There is a fixed price from the airport to the city downtown (30€). The minimum charge from the airport is 20€.
You can stop a taxi in the street (just rise your hand) or go to a taxi stop. You can also call for a taxi here:
915478200. If you call a taxi you can request Credit Card payment in the taxi.
Cabify is cheaper than a Taxi, but you must register.
Our favourite Museums:
A huge collection of painting from Middle Age to 19th Century. Do not try to see it all in one day, it is better to plan your visit and select what you want to see before getting there. Our suggestions: Velazquez, Goya, El Greco and Flemish Painting.
Open:
Monday to Saturday: 10:00-20:00 (Free admission except temporary exhibitions: 18:00-20:00).
Sundays: 10:00-19:00 (Free admission except temporary exhibitions: 17:00-19:00).
XX Century Art. Do not miss Picasso's Guernica!

Open:
Monday and Wednesday to Saturday: 10:00 – 21:00 (Thursday 09th Nov closed due to public holiday). Free admission 19:00-21:00.
Sunday: 10:00-19:00 (some halls are closed after 13:30). Free admission 13:30-19:00.
Tuesday it is closed.
They have examples from most of the art movements and ages… the Expressionist collection is excellent.
Monday: 12.00 – 16.00 (Free admission).
Tuesday to Sunday: 10.00 to 19.00.
Our Archaeological Museum. The best place to see old Iberian Art.
Opens:
Tuesday-Saturday: 09:30-20:00. Free admission Saturdays 14:00-20:00.
Sundays and public holidays (9th November): 9:30-15:00. Free admission Sunday morning.
Mondays: closed.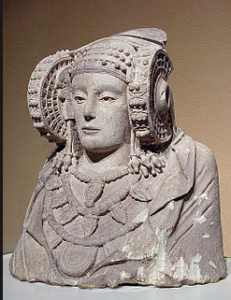 Walks:
Puerta del Sol-Plaza Mayor-Plaza de Oriente: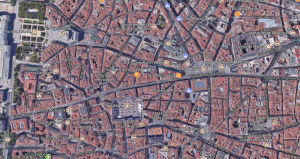 You can see many emblematic buildings in the area close to Puerta del Sol, which is the Center of Madrid.  From there you have nice walks (5-20 minutes) to Plaza Mayor (16th Century), Plaza de la Villa (15-16th Centuries) and Plaza de Oriente/Royal Palace (17th Century).
It is close to very commercial streets: Gran Vía, Preciados (pedestrian), Arenal (pedestrian), Mayor.
You can stop in Calle Mayor and have something to eat in Mercado de San Miguel. You will love it.
We like to have a coffee in Plaza de Oriente, hopefully you can enjoy the terrace if it is not rainy.
If you like our "Chocolate con churros" there are two places in the area, you will enjoy: San Gines and Los artesanos 1902.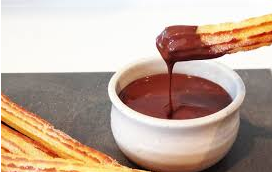 El rastro is Madrid's flea market. You can visit it every Sunday and on the public holiday (09th November) from 09:00 to 15:00.
Second hand stuff, old things, bargains, etcetera.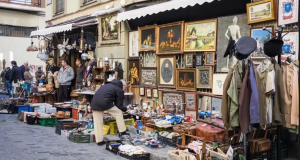 The area is crowded, it is not dangerous but watch your bags!

On Sundays at lunch time it is nice to have a beer or a wine in the bars close to La Latina. In Cava Baja, Cava Alta or Calle Humilladero there are plenty of bars for tapas.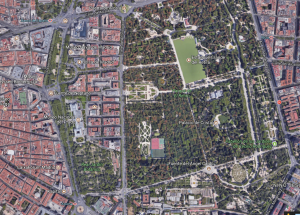 If we are lucky and have no rain it is a lovely garden to walk in.
Autumn and winter from 06:00 to 22:00.
At night. Going out?
Plaza de Santa Ana and Calle Huertas: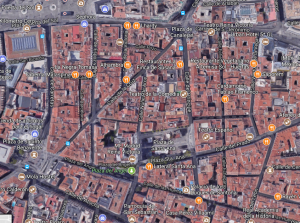 Mainly places to have a drink, but you can also find some nice restaurants.
We like La Vinoteca for some tapas.
If you want to see how a bar was in Madrid 100 years ago, La Venencia has not changed too much… Do not order a coke! Only wine and tapas!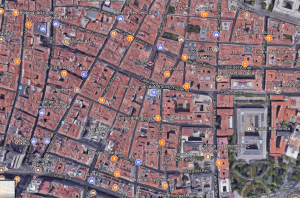 Close to Gran Via, Chueca area has many many nice and small restaurants, bars and shops. It is a gay-friendly area where you can pleasantly walk through the neighborhood between Plaza de Pedro Zerolo to Plaza de Chueca.
We like Mercado de San Antón (Calle Figueroa), a kind of food court for tapas.
Flamenco?
Our favourite place to see a Flamenco show in Madrid is Casa Patas .
They have two shows on Fridays and Saturdays (20:00 and 22:30) and one show from Monday to Thursday (22:30). If you are a group it is better to book (mainly on a weekend). You can book on their website or there at the venue. They have a restaurant, so you can have something to eat before or after the show. You can also have some tapas during the show if you prefer.
They change the shows every week.
It is a two-minute walk from Plaza de Santa Ana so, before/after the show, there are many options.
Tips
You do not have to tip in Madrid if you don't like the service, the place, the food or you just do not want to tip. If you tip you can tip what you want. A 5% tip is considered excellent.
Looking forward to seeing you in Madrid.
Enjoy your stay!